Paper cups have been documented in imperial China, where paper was invented by 2nd century BC and used for the serving of tea. They were constructed in different sizes and colors, and were adorned with decorative designs. Textual evidence of paper cups appears in a description of the possessions of the Yu family, from the city of Hangzhou.
The modern paper cup was developed in the 20th century. In the early 20th century, it was common to have shared glasses or dippers at water sources such as school faucets or water barrels in trains. This shared use caused public health concerns.
Based on these concerns, and as paper goods (especially after the 1908 invention of the Dixie Cup) became cheaply and cleanly available, local bans were passed on the shared-use cup. One of the first railway companies to use disposable paper cups was the Lackawanna Railroad, which began using them in 1909.
Dixie Cup is the brand name for a line of disposable paper cups that were first developed in the United States in 1907 by Lawrence Luellen, a lawyer in Boston, Massachusetts, who was concerned about germs being spread by people sharing glasses or dippers at public supplies of drinking water.
After Lawrence Luellen invented his paper cup and corresponding water fountain, he started the American Water Supply Company of New England in 1908 located in Boston. The company began producing the cup as well as the Water Vendor.
The Dixie Cup was first called "Health Kup", but from 1919 it was named after a line of dolls made by Alfred Schindler's Dixie Doll Company in New York. Success led the company, which had existed under a variety of names, to call itself the Dixie Cup Corporation and move to a factory in Wilson, Pennsylvania. Atop the factory was a large water tank in the shape of a cup.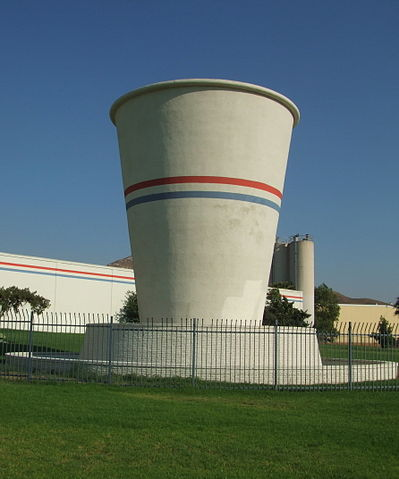 Obviously, though, we don't drink coffee out of Dixie cups today. The 1930s saw a flurry of new handled cups—evidence that people were already using paper cups for hot beverages. In 1933, Ohioan Sydney R. Koons filed a patent application for a handle to attach to paper cups. In 1936, Walter W. Cecil invented a paper cup that came with handles, obviously meant to mimic mugs. Since the 1950s, there was no question that disposable coffee cups were on people's minds, as inventors began filing patents for lids meant specifically for coffee cups. And then coming the Golden Age of the disposable coffee cup since the '60s.
---
Post time: Dec-22-2021