On July 2, 2021, the Directive on Single-Use Plastics took effect in the European Union (EU). The directive bans certain single-use plastics for which alternatives are available. A "single-use plastic product" is defined as a product that is made wholly or partly from plastic and that is not conceived, designed, or placed on the market to be used multiple times for the same purpose. The European Commission has published guidelines, including examples, of what is to be considered a single-use plastic product. (Directive art. 12.)
For other single-use plastic items, EU member states must limit their use through national consumption reduction measures, a separate recycling target for plastic bottles, design requirements for plastic bottles, and compulsory labels for plastic products to inform consumers. In addition, the directive extends producer responsibility, meaning producers will have to cover the costs of waste-management cleanup, data gathering, and awareness raising for certain products. EU member states must implement the measures by July 3, 2021, with the exception of the product-design requirements for bottles, which will apply from July 3, 2024. (Art. 17.)
The directive implements the EU's plastic strategy and aims to "promote the [EU's] transition to a circular economy." (Art. 1.)
Content of the Directive on Single-Use Plastics
Market Bans
The directive bans making the following single-use plastics available on the EU market:
❋ cotton bud sticks
❋ cutlery (forks, knives, spoons, chopsticks)
❋ plates
❋ straws
❋ beverage stirrers
❋ sticks to be attached to and to support balloons
❋ food containers made of expanded polystyrene
❋ beverage containers made of expanded polystyrene, including their caps and lids
❋ cups for beverages made of expanded polystyrene, including their covers and lids
❋ products made from oxo-degradable plastic. (Art. 5 in conjunction with annex, part B.)
National Consumption Reduction Measures
EU member states must take measures to reduce the consumption of certain single-use plastics for which there is no alternative. Member states are required to submit a description of the measures to the European Commission and make it publicly available. Such measures may include instituting national reduction targets, providing reusable alternatives at the point of sale to consumers, or charging money for single-use plastic products. EU member states must achieve an "ambitious and sustained reduction" in the consumption of these single-use plastics "leading to a substantial reversal of increasing consumption" by 2026. The consumption and reduction progress must be monitored and reported to the European Commission. (Art. 4.)
Separate Collection Targets and Design Requirements for Plastic Bottles 
By 2025, 77% of plastic bottles placed on the market must be recycled. By 2029, an amount equal to 90% must be recycled. In addition, design requirements for plastic bottles will be implemented: by 2025, PET bottles must contain at least 25% recycled plastic in their manufacture. This number rises to 30% by 2030 for all bottles. (Art. 6, para. 5; art. 9.)
Labeling
Sanitary towels (pads), tampons and tampon applicators, wet wipes, tobacco products with filters, and drinking cups must bear a "conspicuous, clearly legible and indelible" label on the packaging or on the product itself. The label must inform consumers of appropriate waste management options for the product or waste disposal means to be avoided, as well as of the presence of plastics in the product and the negative impact of littering. (Art. 7, para. 1 in conjunction with annex, part D.)
Extended Producer Responsibility
Producers must cover the costs of awareness-raising measures, waste collection, litter cleanup, and data gathering and reporting with regard to the following products:
❋ food containers
❋ packets and wrappers made from flexible material
❋ beverage containers with a capacity of up to 3 liters
❋ cups for beverages, including their covers and lids
❋ lightweight plastic carrier bags
❋ tobacco products with filters
❋ wet wipes
❋ balloons (Art. 8, paras. 2, 3 in conjunction with annex, part E.)
However, no waste-collection costs must be covered with regard to wet wipes and balloons.
Awareness Raising
The directive requires that EU member states incentivize responsible consumer behavior and inform consumers of reusable alternatives, as well as of the impacts of littering and other inappropriate waste disposal on the environment and the sewer network. (Art. 10.)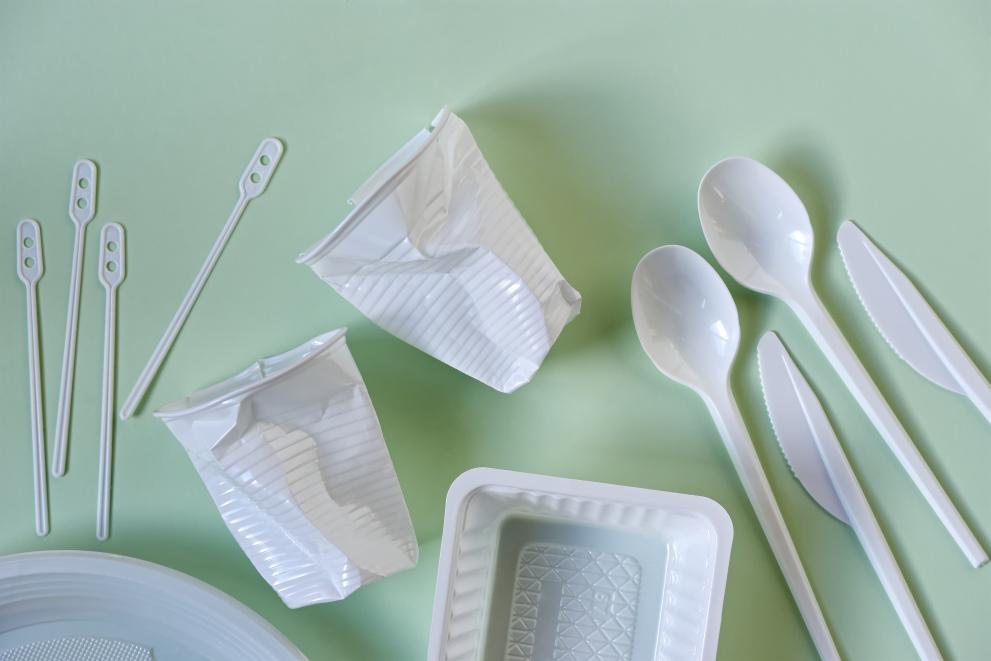 source URL: https://www.loc.gov/item/global-legal-monitor/2021-07-18/european-union-ban-on-single-use-plastics-takes-effect/
---
Post time: Sep-21-2021